Continuous Automation Case Study
Client Context:
A leading national healthcare client in the US. Four applications were in scope for test automation. All the regression testing was earlier being done manually.
Scope of Work:
Automated Testing of all the four applications
Executed the project in Agile SDLC
Defect tracking has been done using JIRA Tool
Selenium accelerator custom platform built with .NET core and using Progressive automation testing approach, started with early automation
Middleware test automation executed to find defects at the API level
Business Challenge/ Driver:
High number of tickets planned for Weekly/Bi-Weekly release cycle which has to be verified across browsers/devices for four integrated web application
Regression testing to be automated with all manual regression to be automated
Performing regression tests across various browsers/ platforms
All the projects run in agile mode, frequent production releases, hence shorter test cycles
Identify and resolve production issues in a timely manner
CloudQA Solution/ Approach:
Using a codeless robust automation platform using Selenium 3.4 & .NET core integrated with Travis (CI Tool) with exhaustive test reporting
Found defects early in the project life cycle reducing the overall cost spent on the project
Key workflows, as well as time-consuming test scenarios, are automated
Continuous integration/ continuous development (CI/CD) automated regression suite
Monitoring critical flows in production every 15 minutes to provide timely notifications about any functional or performance issues in Slack
Service level tests created for testing REST based middleware
Cross browser testing – Used the automated regression suite to test the application across browsers enabling user confidence across all the browsers right
Benefits Delivered:
The automation platform is being extended/ customized for other applications of the Client and has been integrated with Travis CI Tool for automated runs
Continuous regression through CI/CD Automation framework reduces the efforts of repetitive functional tests prerequisites and expedites overall functional test execution
Continuous Integration helps in faster identification and resolution of defects, with a good reporting structure
Ensures optimized testing while maximizing test coverage
CI/CD enables testing teams to release deployable software at any point in time with the automatic build and compilation processes.
Test results archived for auditing and analysis purpose through a test report server
Meantime to repair for production issues improved significantly
Real Insights. Better Performance
Get Started Now. No Credit Card Required.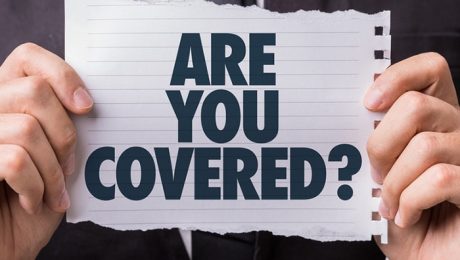 How HDFC Life improved user experience for 3.5 Million monthly active users
HDFC Life's goal is to provide an optimal user experience when customers shop for insurance online. Being an insurance leader, HDFC Life offers large number of insurance products with multiple features. They have over 50 types of insurance products, premium calculators, payment gateways and user accounts on their web portal. But keeping a check on the frequent application changes and how it affected the end users was a challenge for the team. By using a combination of regression testing and synthetic monitoring solutions provided by CloudQA, HDFC Life was able to overcome several issues, taking the user experience to the next level.
In doing so HDFC Life was able to:
Generate any critical user workflow required for monitoring in under 10 minutes

Monitor the application over real browsers that gave them insights into real user experience

Get precise information on where and why an issue occurred

Create consistent and detailed reports

Gain control over performance goals
CloudQA team constantly speak with the four team members who manage synthetic monitoring at HDFC LIfe. When it came to a monitoring approach, their team lead was most concerned with easy management of critical workflows, integration of the approach in the current tech stack, customizable execution and reporting. A few issues (that many can relate to) and how the HDFC Life team overcame them are mentioned below:
For HDFC Life, writing workflow scripts had become a roadblock to scale their monitoring operations. Moreover, the piled up workflow scripts were getting unmanageable. CloudQA's TruMonitor was just the tool that  the team needed. They were able to transform their web monitoring from a coded to a codeless web monitoring environment in a matter of days. The team was able to save a lot of time in creating and maintaining the workflows. They were able to create and maintain 87 workflows in a week which would otherwise have taken them months to achieve!
"We had great experience with CloudQA. It is a very helpful tool to easily automate workflows and requires very little coding knowledge. It also has many features that makes our work easier. The support team is very helpful and provides updates on any issues raised, promptly.", says Felix, QA responsible for web monitoring on HDFC Life.
It is very important for HDFC Life to measure the browser behavior when a potential customer is going through an insurance purchase journey on their platform. They have client-heavy web pages and want to get the best possible behavioral insights on popular browsers like Chrome, Firefox and IE. HDFC Life found that CloudQA was the only tool that was able to achieve this. CloudQA offered a monitoring approach via real browsers which gave them the precise performance insights they were looking for.
HDFC Life required some integration work to customize the alerts and notifications generated by CloudQA. Our team implemented their requirements to integrate TruMonitor with PagerDuty in a matter of days.  This low turnaround time along with a responsive support team has won a ton of appreciation from HDFC Life.
"Thanks a lot for all the effort and help provided to us for setting up our test suites in CloudQA platform. Turn around time for all the requests raised has also been fantastic. We appreciate all the effort by you and the support team!!!"
Performance improvement of an online web application like HDFC Life is not an optional task. You have to put in a lot of effort into it. To manage performance effectively, it is crucial to ensure that your goals are specific, measurable, and achievable in a realistic timeframe. With the help of TruMonitor, the team at HDFC Life uses data to know the impact on performance in a timely manner and takes corrective actions before thousands of their users are affected which in turn, can impact their decision to purchase insurance online.
Real Insights. Better Performance
Get Started Now. No Credit Card Required.
Getmeashop (Get-me-a-shop) takes care of digital requirements of an eCommerce site so that businesses can focus on their passion. It offers a DIY eCommerce website that takes care of the essential online requirements. Supporting over 50,000 businesses, it has a large community of entrepreneurs who aspire to grow.
For Getmeashop, assuring a quality eCommerce platform is more than a standard requirement; it an accountability that can't be overlooked for any kind of software function. Even tiny glitches can grow into intolerable, bad user-experience, bringing a poor reputation to their clients and ultimately for the company.
The complexity of assuring quality increased with the scale of development required, on demands of the competitive eCommerce market.
Testing was more crucial than development. Getmeashop had to make sure that its website created by its users delivered a consistent, rich user experience across browsers and devices.
Getmeashop needed to:
Test different themes and verify that all the themes are working as expected
Test various combinations of promotion codes and discounts on a daily basis
Test Getmeashop Dashboard with respect to store, and check all the operations performed on Dashboard are reflecting in the Getmeashop store
Test social media to sell the products in the store
Test the working of Shopping Cart, Checkout journey, and post-purchase interactions among others
Manual testing the above functionalities before every release were not only tedious for a tester but also brought risks of missing software bugs regularly.
Getmeashop required an automated testing tool. Except, none offered a solution to scale fast and retain an easy, low-cost maintenance that came with CloudQA. From day-one, they were able to start and automate regression tests, get alerts for any impact on the store with respect to development.
With CloudQA, Getmeashop was able to:
Empower their team to scale testing
Consistently test against real browsers used by their customers
Save time by scheduling all the Test cases in Test Suite