SELENIUM AUTOMATION WITHOUT CODING
WHAT IS CODELESS TESTING? 
Codeless testing is a method where testers record user-like behaviour to automate them. Though the name codeless testing it doesn't mean it is a 100% code free. While a tester can generate most of the tests code free, certain tests may still need some coding. Testers can use codeless testing for keeping up with the deployment needs. 
Though codeless testing is popular for UI testing we have extended its capabilities. At CloudQA, we use codeless testing for Synthetic Monitoring, Load Testing and more. It gives testers the ability to perform a wide range tests for a single test case. Testers can reuse a single test case for various functionality and performance metrics.
SUPER FAST TEST AUTOMATION 
With Codeless testing,  test automation is more about enabling  functional expertise. Using a functional know-how you can ensure intuitive, reliable and quality testing.
We leverage record and playback testing tool and a feature rich SaaS platform. This aims at relieving your pains related to scripted test automation. 
Our automated testing platform caters to all levels of testers; newbie to expert automation testers. It is the best platform to transit from capabilities of manual testing to automation. 
Quickly convert your end-to-end web testing process to run over 80% faster and accurate now. 
LOW LEARNING CURVE
CloudQA has a familiar user environment where you type, click and interact. Getting started is intuitive so that any person with basic web browser skills can use it.
HIGHLY FLEXIBLE
CloudQA builds a layer on top Selenium, allowing testers to focus more on test needs. Also, it is a structured yet a flexible approach to handle different complexities. Hence, our test environment makes it easy for you to run, and manages tests.
HELPS COLLABORATION
We help collaboration through intuitive and simple features. Therefore, our platform promotes participation of business analysts, managers, developers  and others.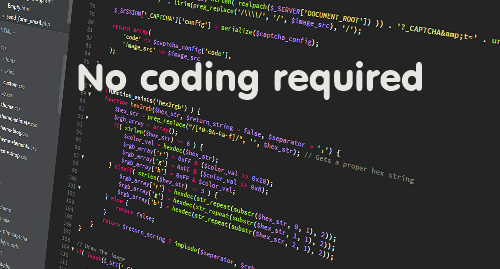 Find out now how you can switch from manual to automated testing in less than a week