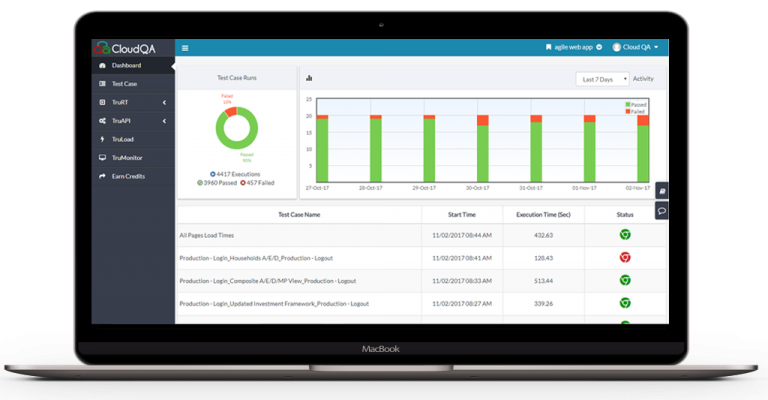 Top four reasons to consider CloudQA
Support for WebDriver scripting
Why use TruLoad for load testing?
Discover performance issues with our cloud-based infrastructure without blowing your load testing costs. Build a user-like in minutes; even for the most complex web applications.
Unlike load testing on virtual browser, with real browsers you can measure how long it takes for a user to see an entire page, or a particular element on a page.
Calculate the time users spend on pages automatically. During load testing the browser will pause to simulate user actions like reading the page.
 Identify the bottlenecks under various workloads and checks how your application reacts when the load is gradually increased.
See the performance from end-user perspective.
Support for WebDriver scripting
Drive your monitoring via the latest standard WebDriver protocols for generating requests from real browsers.
Real browsers insulate the tester from back-end communications so that they can concentrate on validating and measuring the user experience.
Assure all your web app's workflows perform under load.
More on load testing with TruLoad