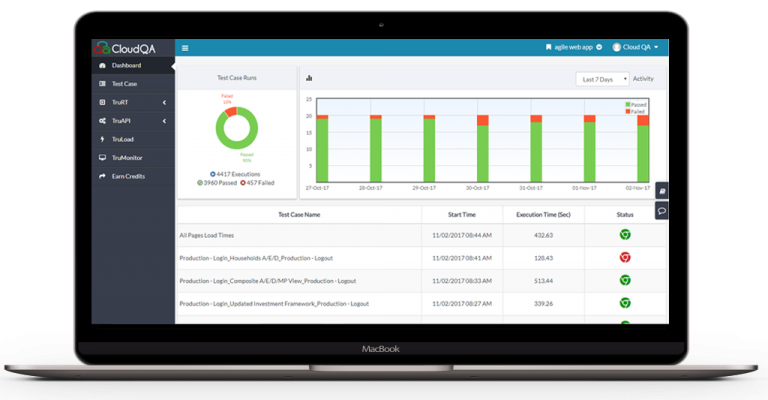 Top FIVE reasons to consider CloudQA
Supports all skill levels
Cloud testing for higher ROI
Integrated quality assurance
Responsive product support
Why use CloudQA for Regression Testing?
Experience minimal setup, low infrastructure costs and trouble-free management.
You can easily build and automate regression testing even for the most complex web applications. Its value-loaded features makes testing more productive than conventional testing tools.
A person with only a business knowledge of the web application can start using CloudQA.  It requires no programming and is intuitive to use.
Supports all skill levels
A tester with good skills can save time on test management and reporting. If required, a skilled tester can also code scripts in the test case.
Cloud testing for high ROI
Unlike conventional regression testing tools which require expensive infrastructure, CloudQA's cloud testing platform executes the test cases in only a fraction of the cost.
Widen the participation of developers, domain experts, and business analysts.
Take regression testing in agile to the next level!
Integrated quality assurance
Integrate with third party tools for CI/CD, alerting, bug tracking and team communication.
Responsive product support
Take help for testing your web app or resolve your issues with our experienced test engineers. Receive a solution within one working day.
Get more focused on regression testing and relieve from the pains of costs, complexity and inefficiency in your QA.
Schedule your free QA Optimization Call
More on regression testing with CloudQA