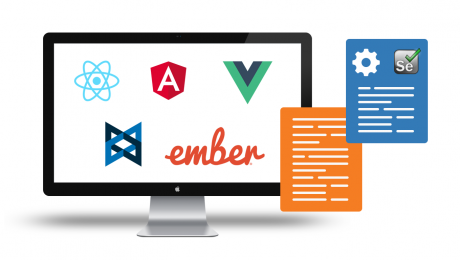 Challenges of testing Single Page Applications with Selenium
Single-page web applications are popular for their ability to improve the user experience. Except, test automation for Single-page apps can be difficult and time-consuming. We'll discuss how you can have a steady quality control without burning time and effort.
With the benefits of having a thick client structure, ability of the Single-page app to mimic a native app is too dynamic for an unadapted Selenium WebDriver tests. The problem is that Single-page apps have many components that are asynchronous from each other. While Selenium's automation framework implicitly executes for static objects, the appearance of objects in Single-page apps is unpredictable.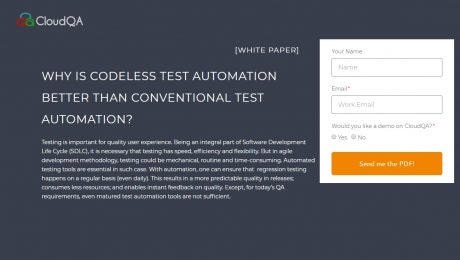 Why is Codeless Test Automation better than Conventional Test Automation?
Testing is important for quality user experience. Being an integral part of Software Development Life Cycle (SDLC), it is necessary that testing has speed, efficiency and flexibility. But in agile development methodology, testing could be mechanical, routine and time-consuming. Automated testing tools are essential in such case. With automation, one can ensure that  regression testing happens on a regular basis (even daily). This results in a more predictable quality in releases; consumes less resources; and enables instant feedback on quality. Except, for today's QA requirements, even matured test automation tools are not sufficient.